What our clients say...
Testimonials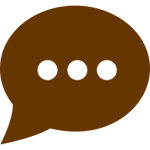 RICHARD WALLACE
/ VIOLIST ROYAL LIVERPOOL PHILHARMONIC ORCHESTRA
I entrusted my early 19th century English viola to Paul Parsons of Vernon Violins for extensive restoration and conversion. The work required included a neck graft, converting from the original transitional or Classical neck to the modern, plate re graduation, bass bar renewal, peg box bushing, set-up and voicing. The quality of the work has been exemplary in all respects, and throughout the process Paul kept me fully informed both verbally and through numerous photographs of the progress of the work. Paul was also assiduous in consulting me on the direction I wished the work to take. Great care was taken to optimise the sound that the instrument could produce, and in this regard the results have been remarkably good. The viola is probably sounding better than it has in its life.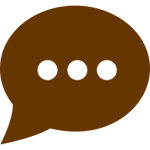 GIOVANNI GUZZO
PROFESSOR OF VIOLIN, VIOLINIST AND SOLOIST. / ROYAL ACADEMY OF MUSIC LONDON
It is with great pleasure that I recommend D E Vernon Violins, and my personal friend, Mr. Paul Parsons. I have known Paul for a long time now and have always relied on his vast expertise and friendly advice on all matters regarding violins and its complicated universe. Paul has both the experience and the great sensitivity to really understand artists' wishes, and is able to meet their every need, helping the player realise a stronger and deeper connection with their instrument.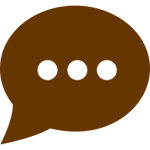 Bob Riley
C.E.O. / MANCHESTER CAMERATA, VIOLINIST & VIOLIST
Over the time I have known Paul I've bought and sold several bows and instruments. The thing I like most about dealing with Paul is he tells things exactly as he sees them, irrespective of what I wanted to hear or what others think. Always careful to put the other side of an argument and to take each instrument and case very seriously, it's been fantastic to enjoy his knowledge, honesty and trust.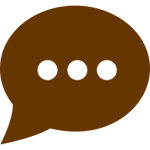 STEVEN WILKIE
VIOLINIST, SOLOIST SENIOR TUTOR / ROYAL NORTHERN COLLEGE OF MUSIC.
As a professional violinist and senior tutor at the RNCM, I always demand the highest standard and care in looking after the tools of the trade for myself and my students. I have always found this from Paul and Vernon violins. I have been a customer for nearly thirty years and Paul's work has always been outstanding in quality and precision. I am delighted to write this reference for him.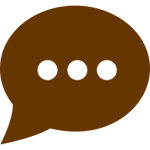 RHIAN ISSACSON
PROFESSIONAL CELLIST
After searching for a new cello for several years, it was Paul Parsons who finally found me exactly what I'd been looking for all the time and managed to tick every box on my search list! I first spoke to Paul when buying strings from his excellent strings express service; we got talking about cellos then, but it was not until a year later having practically given up hope of finding the right instrument, that I contacted him again. The whole experience of visiting him at his new premises in Devon was so relaxed and inspiring. He spent a lot of time with me and I really valued his comments, expertise and knowledge about instruments, strings and set up. I am thrilled with my beautiful cello and so pleased that I could make such a special decision in such special and lovely surroundings with Paul's reassuring guidance.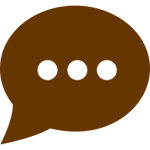 Mr Edwin Paling
Former Leader of the Royal Scottish National Orchestra. / Former Professor of Violin and Head of Strings, University of Tasmania.
Having Moved back to the UK from Australia fairly recently, I sought recommendations for an expert Luthier from several professional string players. It was Paul's name that was at the forefront of these recommendations. I required some remedial work to be carried out on my precious violin, that I have had the privilege of playing for almost fifty years. I cannot speak highly enough of the work that Paul carried out. He is a craftsman of outstanding ability who understands exactly how stringed instruments should be set up ,to maximise their full potential. I am absolutely delighted with the work carried out on my violin. At the same time, I was seeking to purchase a viola and asked Paul for his assistance and advice in this regard. I found the information that I received to be extremely helpful and reassuring and have subsequently purchased a viola from Paul, with which I am highly delighted. I would have absolutely no hesitation in recommending Paul Parsons as an expert repairer and restorer, and would also recommend anyone who is seeking to make an investment in a string instrument to seek his advice.
Violin, Viola & Cello

Restoration

We have the pleasure of maintaining, repairing and restoring fine stringed instruments, sympathetically and with an eye to preservation for the future generations of musicians.

Read More Get in touch