Violin, Viola & Cello Restoration in Slapton Devon, Cornwall and the South West
Violin Restorer is a generic term used to describe a specialist restorer whose field of expertise covers violins, violas, cellos and double basses. Violin restoration and restoration ethics have changed through the ages. Violins, violas, cellos etc., whose values have increased dramatically over recent decades, have necessitated the development of appropriate skills to preserve and enhance condition and values. We determine the correct level of restoration needed, making key decisions based on the style and materials of the original maker, being faithful to those styles so as to make any intervention as invisible as possible.
In the latter part of the 19th century and the early part of the 20th century, violin restorers in the workshops of W E Hill & Sons developed systems of restoration and techniques which became the inspiration of later generations of restorers and are the basis of many of the modern violin restoration techniques used today. Our new workshop based in Slapton, South Devon, is fully equipped to deal with every aspect of repair and fine restoration to violins, violas, cellos and double basses. We employ a wide range of established proven skills and techniques to the highest standards of workmanship, sympathetic to each individual instrument.
A single instrument may pass through many musicians' hands. In fact a musician can be considered but only a temporary custodian in the life of a fine antique instrument. It is therefore inevitable that with use, an instrument will suffer in a number of ways. One being the unavoidable natural wear of parts which regularly come into contact with the hand, neck or shoulder, another is accidental damage and the consequence of simply handling an instrument.
We have the pleasure of maintaining, repairing and restoring fine stringed instruments, sympathetically and with an eye to preservation for the future generations of musicians.
Set up & Voicing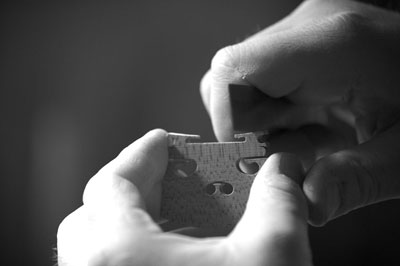 We are dedicated to preserving the original integrity of fine instruments through specialist restoration techniques to the highest standards of craftsmanship. Our dedication further extends to enabling each instrument to produce the best possible sound, understanding the individual characteristics that each Violin, Viola, Cello or Double Bass dictates.
The relationship between the fingerboard, bass bar, soundpost and bridge are critical in the sound production and ease with which the musician moves around the instrument.
Each set up and voicing is undertaken with every care and expert understanding that each part plays on the final sound. We are meticulous in our approach to the voicing of instruments and translate the needs of the musician through the set up.