New Moon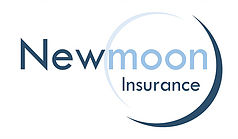 Founded by a former Director of British Reserve Insurance and a team from Allianz Insurance. We have extensive experience of musical instrument insurance and empathy with musicians, instrument repairers and instrument retailers: the Newmoon team are musicians themselves and all are insurance experts.
Newmoon offer market leading musical instrument insurance with cover against loss, theft and accidental damage with no excess as standard. Products are designed to meet the needs of all kinds of musicians and bands at competitive prices. We can also provide third party liability insurance. Cover is available for classical music instruments such as flute, clarinet, cello, harp, saxophone, violin, double bass, trumpet etc, electronic music instruments, digital equipment or associated musical equipment, ensuring that whether you play in a brass band, orchestra, rock band or play solo on your guitar, piano, cello or any other musical instrument, you can find the right cover for you at the right price. If you are part of a Brass Band then why not consider Band Aid for your Brass Band – a quote cost nothing and could save your brass band money.
Newmoon products provide you with the cover you require at prices you deserve. If you are not insured with us already please compare our prices and cover. Please refer to our Products page (see top of web page) for summary of products and FAQ or call our Tunbridge Wells office 0845 072 8535 to speak to an expert and see how much you could save and perhaps improve on your current policy cover.
Lark
As an independent insurance specialist, we have been consistently providing individuals, families, private businesses and multi-national enterprises with our expertise for over 60 years. We also provide employee benefit solutions, sourced from the whole of the market, through our Life & Pensions company.

Our independence enables us to source the best solutions from a wide range of providers which, coupled with our experience, means that we instinctively know the most suitable solution for a multitude of scenarios.
Currently placing in excess of £100 million into the insurance market, on behalf of 30,000 clients, our reputation within the insurance industry is built on experience, professionalism and integrity. This combination has driven us into the 'Top 40 Brokers in the UK', strengthening our position in the market and reinforcing our ability to negotiate with underwriters, enabling us to provide individually tailored solutions.
Our experienced staff demonstrate their knowledge and proficiency on a daily basis. By assessing the combination of both cover and price, they are able to recommend the most suitable solution for you.
We are constantly focused on providing an unparalleled service, with your requirements taking precedence. We pride ourselves in building lasting relationships with our clients, and responding to their own unique needs. In an ever changing world, where call centres have become the norm, we offer a traditional approach to customer service.
Providing all of our clients with a dedicated account handler, and therefore a direct point of contact, we are always on hand to help you with your insurance and financial services needs.
Quite simply, insurance made to measure
Allianz

Allianz Musical Insurance is one of the UK's leading specialist insurers of musical instruments and is a trading name of British Reserve Insurance Company Limited, which has been providing musical instrument cover since the 1960s.
We are built on the extensive experience of British Reserve Insurance Company Limited and the solid foundations of Allianz Insurance plc one of the world's largest financial services providers. Our combined understanding of musicians' needs, coupled with our high standard of customer service has led to Allianz Musical Insurance gaining the trust of over a 100,000 musicians from beginners to internationally renowned artists.
We offer flexible and cost-effective insurance products for all types of musical instrument.