The Mystery of The 'Titanic Violin' – Click here to read full story.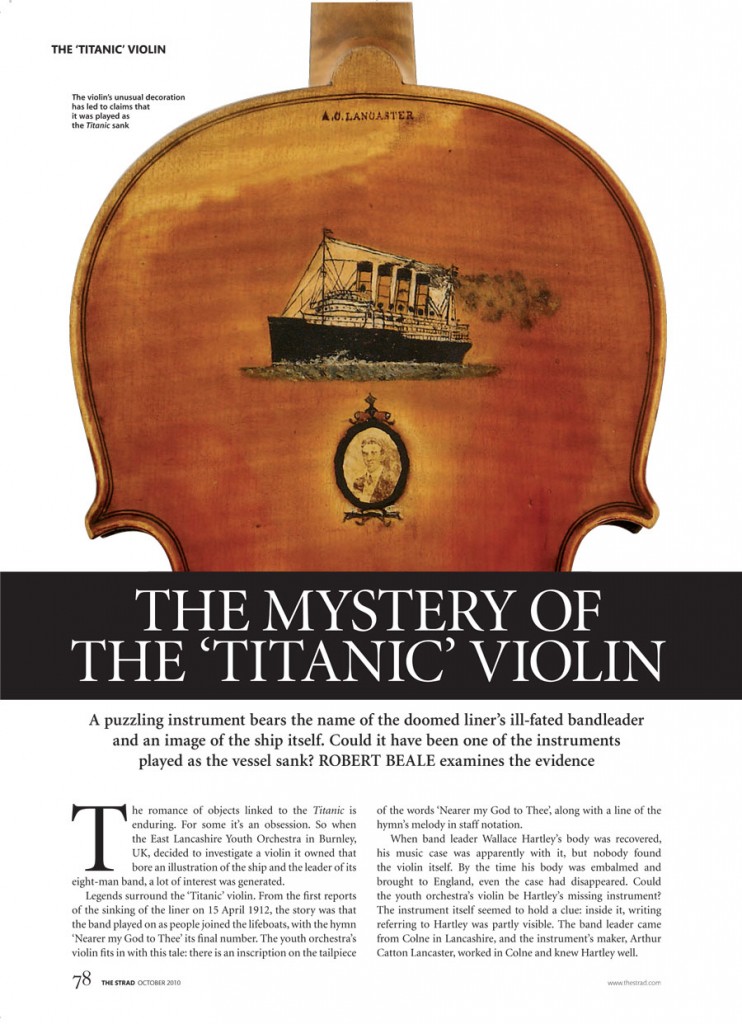 THE GUARDIAN NEWSPAPER DECEMBER 1997
Experts on Antiques Roadshow hits bum note – David Ward
No one was suggesting that the man from the Antiques Roadshow was on the fiddle but a woman was shocked to hear that her prized violin, the one she regularly uses in church, was worth a mere £150. Nothing special, sniffed the BBC expert when he visited Bolton, Lancashire, and gave Jane Mann's instrument the once-over. Just a cheap German export.
He showed rather more interest in a violin made by her father at a local evening class. Not a bad piece of work, he admitted. Almost certainly worth more than the other instrument.
But Mrs Mann was not so sure and sought a second opinion on violin number one, whose sweet tone she cherishes. She was told that it was almost 200 years old and worth £10,000. An embarrassed BBC said yesterday that it was unable to discover which expert had played the metaphorical bum note.
"My father bought the violin for me in London when I was 12." Said Mrs Mann. "I had been learning since I was six and it was my first full-size violin. He paid £180. for it, which was a lot of money then – it was a mega present."
Paul Parsons, of the Manchester-based instrument restorers and dealers, David Vernon Violins, said "It's not often that you come across an English instrument in such fine condition. In our opinion the violin was made in London and dates back to between 1800 and 1830."