Selling your instrument
Today, people are familiar with and have access to simple ways of taking digital images. Initially, we are able to make a simple assessment of your instrument by taking a little time to take a few key images and measurements. You can follow these simple steps.
1. We have provided an instrument outline asking you to take accurate measurements.
A The maximum width of the upper part of the instrument.
B The maximum width of the narrowest part of the centre of the instrument.
C The maximum width of the lowest part of the instrument.
D The length of the back excluding the button.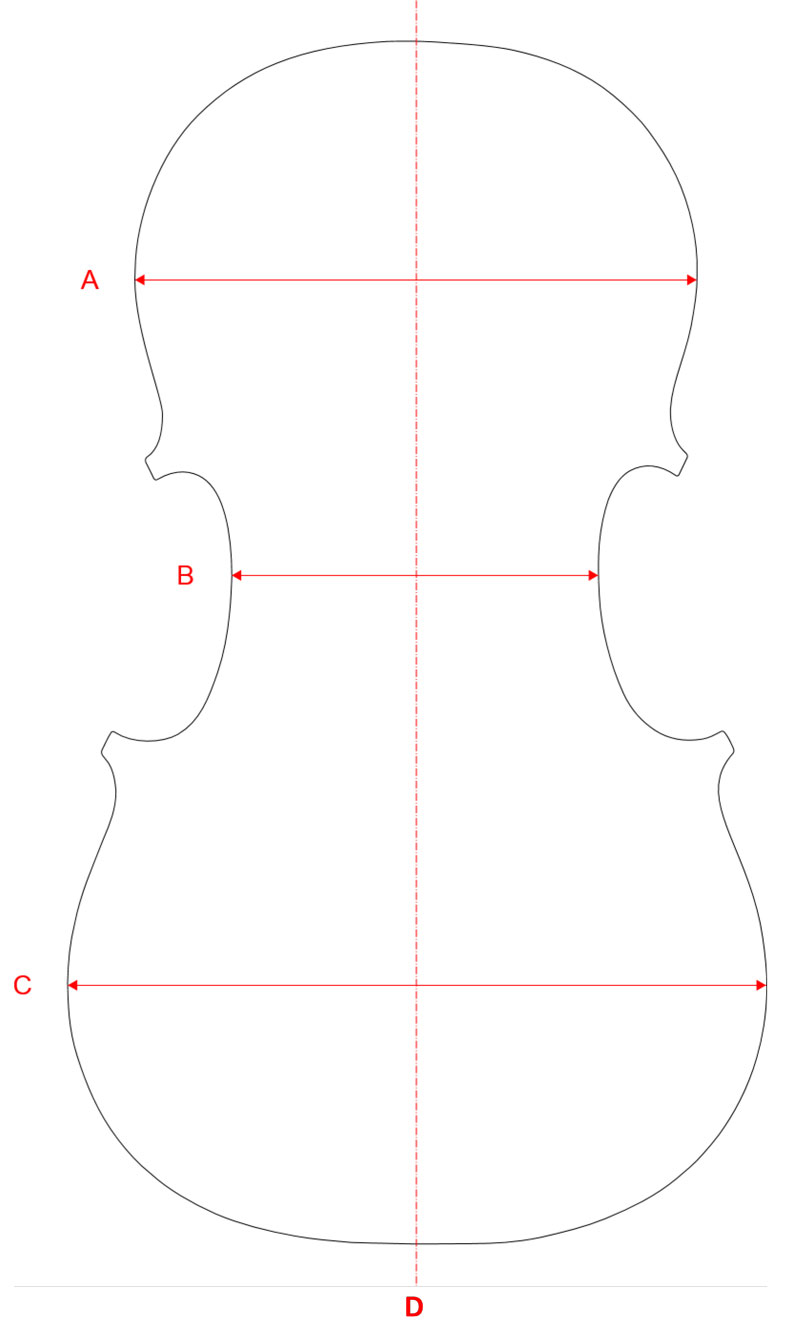 2. Copies of any paperwork with the instrument. Receipts, certificates and previous opinions if any.
3. Details of any labels inside the instrument. Labels are traditionally found by viewing through the sound hole known as the f-hole. If possible please provide a well-lit image of the label. Please use only a cold source of light to illuminate the interior as a hot lamp or bulb can damage the varnish.
4. Please take images of the instrument in good bright light on a light clear background. Important images are of the front of the instrument, the back and the scroll. The scroll images should include both sides, the back and the front.
5. Finally, please fill out the form below and provide as much information on the instrument that you know and upload the images for us to view.
To submit your instrument photographs please fill out the form below:
Submit your instrument photographs